The much maligned Alberto Moreno dominated the headlines last Sunday this, despite Liverpool FC hitting 4 great goals against Arsenal.
It made me think of a conversation I had about 10 years with the great Ronnie Moran.
The job I held at the time afforded me the pleasure of helping Ronnie out with a few things but inevitably our talks drifted to football. Ronnie was a straightforward, straight talking bloke the type of man that impresses you as he didn't attempt to be smart or make any sweeping statements about things he knew nothing about.
Even when we discussed football he was at pains to tell me that Liverpool during his time had no special recipe for success, other than success breeds success. Success and the willingness to learn encourages good habits and after a while the players do the job for you.
The main point of this piece was a chat that we has about Ryan Giggs. Ronnie asked me my opinion on him. I ignorantly and in a rather biased manner told him I didn't rate him, 'he cannot cross a ball!' After all I'm a Liverpool supporter. Its not in my DNA to compliment a Man Utd player!
'He would've walked into any of our great teams' was Ronnie's response to my statement. 'Really?' I replied. 'Why?'
Ronnie than went into coach mode. He told me to watch the work that Giggs does when he doesn't have the ball. Look at his running. His pressing. Watch him pull players out of position and then have a think as to why Manchester United produce decent left backs. Its because Giggs does half of their job.
This conversation more than any other made me think. It made me analyse players more than ever but not only that it made me look at the players around them as well.
It would appear that Klopp sees LFC more as a counter attacking team than a team that is defensively minded. This may be due to our inability to sort the defence out but regardless it appears that Moreno is encouraged to get forward and as we all know, Moreno gets forward. Its the getting back that he hasn't quite grasped!
However if we have a player like Moreno and the team know his weaknesses then they should collectively be helping him, not losing possession outside the box just after he's charged forward. Someone in the team needs to tell him, someone needs to take ownership and if needs be roar at him. Think back to what Jock Stein once said about Graeme Souness.
One of GS's great attributes was his willingness to help out a player who was having a bad time. Souness would often cover his position, or position himself in such a way that he could easily get across to him. But as well as helping him out he wasn't adverse to giving him a piece of his mind as well. Tough love perhaps.
Liverpool needs a leader. They needs someone who holds it together and dives out of the trenches. Not players who run collectively out of the trenches but then run in opposite directions at the first site of the enemy!
They remind me a bit of Amir Khan. Brilliant in combinations, often quick and dazzling to watch but we can we tagged and often we cannot take a punch.At the moment Moreno is the left hand that drops, letting in that vicious right hand counter punch.
My thoughts on Moreno are well known. I said over 12 months ago that he cannot defend and that his mind wanders but my twin boys will wander across the road unless I'm there to stop them! Leadership is a quality.
Moreno needs players around him and in front of him that perhaps take some of the burden of him, especially now that every man and his dog are gunning for him. Twitter was a disgrace Sunday. If Moreno's confidence was low before the game, God knows what it was like at the end!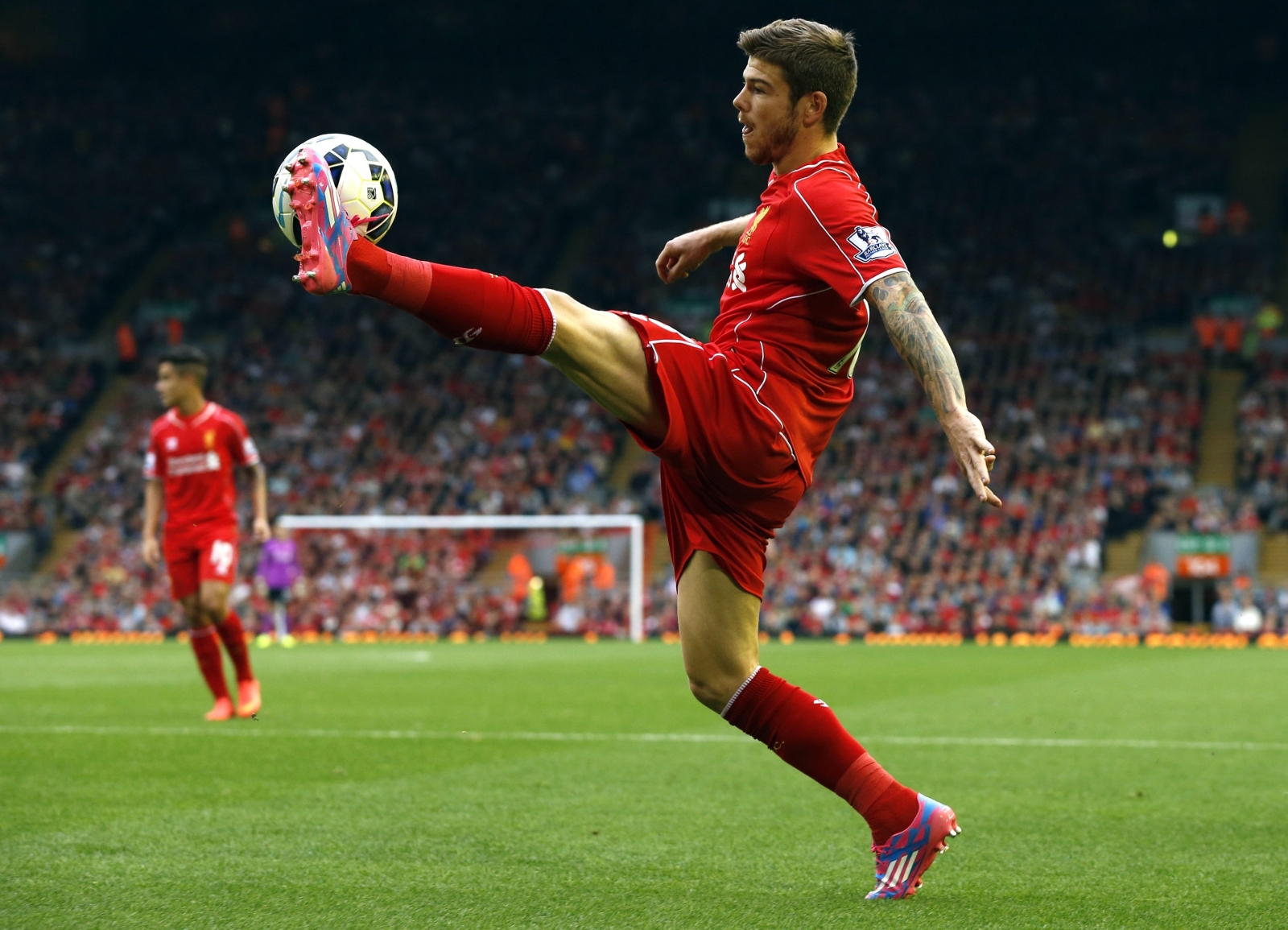 Dennis Irwin was blessed to have Giggs in front of him. Moreno does not have that luxury and if Klopp encourages him to get forward we have to accept this and pray that our boss really does know what he's doing and perhaps he can make a player for us.
Written by Phil Wasley (@redwazza1)